WHAT OUR
Puppy Parents Say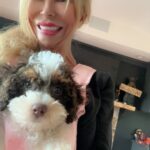 Cynthia M.
I'm in absolute Awe and so very happy to write this review! For anyone looking to adopt a puppy, this is a must read review. The Charlotte Dog Club is the most responsible upstanding professional and amazingly helpful place to adopt the puppy of your dreams, which I did on Friday
May 12, 2023. Every single detail was taken care of for our adoption process. The adoption center is so beautiful and pristine. The young ladies who handled the transition were very caring, communicative and the entire event was seamless. Before during and after our Winnie The Pooh's adoption the adoption team was informative and every I was dotted. No unknowns. I really value all of the information and the starter kit was a Godsend.
They have been very responsible and responsive and have continuously reached out to us to make sure that we were doing well and to answer any questions that we may have had. We now have the healthiest smartest and well adjusted happy puppy in our lives. Thank you to the Charlotte Dog Club with a special shout out to Amanda who has been a fabulous liaison and help for our new family member. You all are so appreciated. Thank you!
Tia McCallum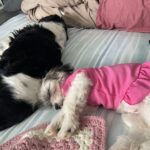 casperc1028
Ms Emee is a sweetheart! We adore her and Rascal her "new" big brother can't get enough playing time with her. She can be rambunctious, but will also just go to her playpen and lay in her bed. She is almost 20 weeks and our entire family is liking getting all of her puppy breath kisses! Thanks so much! Process could not have been any more simpler and professional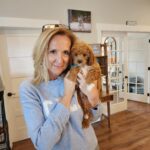 Andrea P.
My husband and I recently adopted a Cavapoo puppy (Mr. Zee) from the Charlotte Dog Club and cannot say enough about our positive experience. We have adopted dogs in the past and have never experienced anything quite like this. From the initial communication with the team through the weekly updates via photo's and video's and then the supporting documentation on how to bring our little guy home , we were consistently impressed. The facility itself is absolutely beautiful and an ideal for animals to thrive. We invested into Puppy Pre K so Mr. Zee spent two weeks there learning several basic commands but most importantly, how to sleep through the night in his crate!!. This was totally worth the investment. What really impressed us the most was the follow up for over two weeks once we brought Mr. Zee home. The staff called every few days and quickly returned my emails and calls as we adjusted. 5 Stars isn't enough to say how professional and positive this entire experience has been.
Darcy W.
We had a fantastic experience with Charlotte Dog Club! I purchased a mini Golden Doodle puppy as a surprise for a very good friend and they helped us make it a great day for her. I was so pleased with their level of communication, fast response time and they are all VERY friendly. I asked for a call back when our puppy was able to be temperament checked and sure enough, I got a call giving me our update without having to follow up with them. Their facility is beautiful, clean and very efficient. Our puppy is the cutest little girl! Very healthy, obviously well cared for and absolutely perfect. Thanks so much for the best experience!!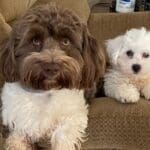 Jeanette W.
We recently adopted a Bichon from Charlotte Dog Club. The entire experience was very easy and we were very impressed by how much care goes into these puppies. Jason/Finn has been such a fantastic puppy and our 2 year old Havanese absolutely adores him. We took Finn to the vet right away and were told that he was very healthy. He has already made a trip to Florida with us to visit my parents and had so much fun playing and relaxing on the back patio where he could listen to the birds and chase lizards. He follows Kobe our Havanese around like a little shadow and has already learned how to use the doggie door to go outside. We couldn't be any happier with our new boy!
Yiyisley G.
Marta H.
So great!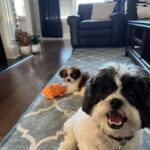 Nicole B.
I adopted my 1st fur baby, Ace, in April 2019. Then my 2nd, Deuce, last month (April 2023). They are so sweet and smart and just a joy to have in our home. It was an adjustment for Ace but Deuce has already learned so much from him. I knew when I was ready to get another, that Charlotte Dog Club was the only place I would go. And the Teddy Bear breed was the only breed for me. Thank you for the great experience!!
Bobby S.
Keith S.
This place is top notch! It's out in the country a bit, but someone has put a ton of thought into this place. We had already made a deposit on a puppy online, and we scheduled a pick up for the next day. When we walked in, we were escorted to a visitation room. Nicely appointed, couches to sit on, nice fragrance in the air. The caregiver went and retrieved our puppy and the extras we purchased. Went thru the schedule of feeding and medicines she had, giving us a sheet with all the info on our puppy. Very thorough. During this 1st week, they have called or text us about 4 times checking on our puppy. The facility was super clean and well thought out. And our puppy is the best!!