WHAT OUR
Puppy Parents Say
Greg &.
5 star resort for puppies. Great place for a puppy, very helpful, great follow up. Highly recommend this place. Our mini bernidoodle is awesome.
Connor A.
Love my pup! Such great quality people and pups!
Rick H.
Very clean, professionally operated facility! Staff was very friendly and knowledgeable! They genuinely cared about our puppy's well being!
Shawna B.
A wonderful experience all around! A beautiful facility. Supportive, caring staff and had everything we needed for our fur baby. And our pup is the sweetest boy, practically was potty trained when he came to us. Highly recommend the Charlotte Dog Club!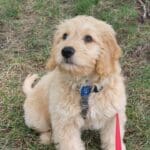 Hannah M.
My dog Maverick has been the best addition to my life. Charlotte dog club was such a kind breeder to work with as well and we loved the whole experience!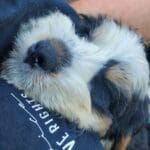 Brittney R.
Wonderful experience! We received several follow ups to check on our little guy. We needed help and called them. We received a call back within minutes and assistance. I would highly recommend if you are looking for a furever friend!
john
I am impressed with the dog breeds
Mary J.
Rex is the sweetest and most adorable dog. His coat is beautiful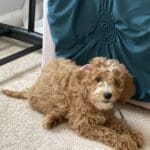 Quenetta
I got my first pup from the CDC and it was a wonderful experience. I loved how on pick up day I was given time outside to see if me and my new pup would bond before I took him home. I appreciated all the kit that got me through the first week or so and all of the information given on pickup day . What was also so wonderful were the calls and follow up texts that I got to checkin to see how my pup and I were adjusting. When I had questions about potty training amongst other things I was able to call and got answers right away. I highly recommend CDC and would definitely purchase again from the CDC!
Jackie M.
Got Zoe and Norman from the Charlotte Dog Club. We had a great experience from start to finish. Zoe was losing weight the first few weeks we had her and the dog club would call daily to check on her until her weight stabilized. In fact, Zoe was named after the sweet young lady there who helped us. Would highly recommend the Charlotte Dog Club.