WHAT OUR
Puppy Parents Say
Billy H.
Rocky was an amazing purchase. Marinated with garlic, rosemary, and other assorted herbs and seasonings and sauteed in olive oil, he was easily one of my favorite dogs in my cart. The family loved it, even the kids! 10/10, would buy again. Located below is the last picture we have with him ❤️❤️
Gigi P.
I had a wonderful adoption experience with Charlotte Dog Club. My family adopted a Mini Bernedoodle. His name is Dilla We have had him for about 2 weeks now and we cannot envision our lives without him! He had his first vet appointment. He's very healthy & Happy! When we get our next puppy it will definitely be from Charlotte Dog Club. They were helpful friendly and informative. I felt more than equipped to bring our puppy home.
Mahala E.
Dawn M.
I had a wonderful experience with CDC. Dealing with them was so easy and pleasant. Our sweet girl is healthy and happy. CDC has followed up to check on her 4 times and I haven't even had her two weeks yet. I highly recommend them.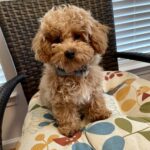 Rachelle A.
I'm a first time dog owner and Charlotte Dog Club team members were extremely helpful and put my mind at ease with the decision to adopt. They keep you informed, show excellent care for all the puppies, and the amount of attention provided for each adoption is impeccable. I also elected to sign up Dexter (Henderson) for puppy school and this was the best decision for a new pet owner. My sweet boy Dexter came home potty trained and knowing some of the basic commands. Anyone considering the Charlotte Dog Club will not be disappointed.
Jeff W.
natalie t.
They were so helpful and patient. We love our little Teddy Bear girl Olive!!
Sandra S.
When looking for A puppy I always came back to the Charlotte Dog Cub. Every step of the adoption was transparent and highly professional. Our Havapoo, Annabelle Lee at 15 weeks is smart and easy to train. Yep she is a puppy who is adventurous and loves to play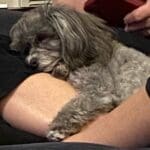 Lisa L.
Mellie, our 2.5 year old tiny Havapoo is the most wonderful love bug ever. I would highly recommend Charlotte Dog Club and her "parents."
Lee B.