WHAT OUR
Puppy Parents Say
Katie H.
The facility was very nice and the staff were kind and professional! They answered all of our questions and were very informative. Our puppy was well groomed and smelled wonderful on adoption day. They continued to check in on us routinely to make sure everything was going well. We had the BEST experience and I highly recommend using the Charlotte Dog Club to purchase your future puppy!
11/29/2023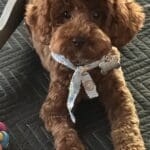 Nancy V.
I picked up Penn in April and expected to grab my puppy and go. But, no! The staff wanted me to spend sometime with him and get to know him a bit. It was love at first sight for both of us. CDC followed up after he went home to see how he was adjusting and answered all my calls with new puppy mom questions. It was a great experience and I have recommended them to others.

Isn't he handsome?
11/28/2023
Christine W.
I loved every moment of my experience with this breeder. I always adopt rescue dogs, but was desperate for a Teddy Bear puppy. A friend recommended this location and it was just wonderful. I couldn't be happier with my decision.
11/28/2023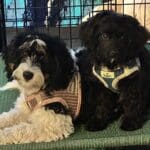 Troy P.
Amazing experience! We not only gained one new member of our family but two new family members. Charlotte Dog Club came highly recommended and has great ratings. They are all well deserved. 5 out of 5 stars for the puppies condition and staff's responsiveness. We highly recommend Charlotte Dog Club for your next family puppy member!
11/27/2023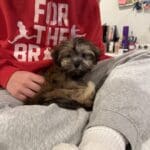 Paige O.
Spontaneously decided it was time for a new family member at 8pm and had our new fur baby in our arms by 3pm the next day! Nothing but wonderful things to say about the professionalism, quick response time, and absolutely AMAZING with how much knowledge they had and gave us every small detail with our new puppy! She's an angel and can tell she got the BEST care!!
11/27/2023
Lissa D.
I adopted a female Goldendoodle. The process was very easy. I picked her up from the location. Absolutely a beautiful property. I am in love with my puppy! ❤️
11/26/2023
Jason G.
Great experience.
11/26/2023
Gregory M.
11/26/2023
Lisa A.
What a tremendous experience in service before during, and after we got our baby Teagan. Teagan adapted quickly, and we couldn't be happier with our new baby Tesdy Bear puppy!
11/23/2023
Robert W.
We picked up our Teddy Bear puppy on line and then took the 2 hour plus drive to Cleveland, NC this past Sunday! We couldn't be more in love. She is the sweetest bundle of joy with tons of personality. Not only is the facility off the chain but so are the friendly folks who work there. It was a beautiful experience in every aspect! We would definitely recommend them to anyone! After the sale, the last 24 hours I did not expect! I have been contacted twice just to make sure that everything is going well. I have asked some question about shampoos and dog colognes they use and they have been extremely quick to respond with the information requested. In closing, I don't know if we'll ever be in the market for a puppy again; however, we do know that if we are, we'll be coming back to Charlotte Dog Club! Impressed is an understatement! Thank you so much!! Robert and Debbie Winecoff Chesnee, SC
11/21/2023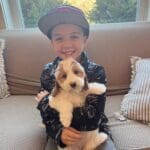 Kimberly B.
This was the first time we worked with Charlotte Dog Club and I know we will return when we are ready for another dog. We set up our visit as a surprise birthday present for our 8 year old and it was awesome. The puppy was brought in in a basket and he had no idea. They make sure to send you home with all that is needed to care for your puppy and the transition. Thank you all again for making the day so great at smooth.
11/20/2023
Michelle S.
This is our second puppy purchased from Charlotte Dog Club. They are professional, clean, easy to work with, the animals are the best ever!! Absolute 5 star establishment, I highly recommend them.
11/20/2023
Michael L.
We had an amazing experience adopting from Charlotte Dog Club! Within moments of submitting our deposit I received a call from them! They answered any questions we had throughout the process. We could not be happier with our puppy! The facility was VERY nice and the team could not have been more supportive!
11/16/2023
The H.
11/16/2023
Sunil I.
Edit: Our dog turned 2 year old today. He is an adult but remains cute as ever. Edit: Our puppy turned 1 year old today. He is all grown up. Amazing experience for the first time dog owner. They answered all the questions patiently. Printed instructions are so well documented. People come from many states. We met family from SC and Georgia who drove all the way to CDC. I would recommend CDC even though it is a bit pricey but then quality comes at a cost. We love our new member to the family. Thank you CDC!
11/09/2023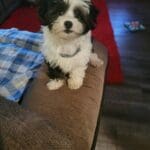 starbaby4429605
My sweet girl is vibrant and happy! She brings much joy to my family. Her active nature makes her the perfect sister for my little boy. Thanks, Charlotte Dog Club for bringing us together
11/06/2023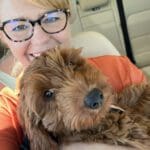 Wendy R.
Our experience with the Charlotte Dog Club was wonderful. We adopted our mini goldendoodle, Georgie, 8 weeks ago. He is adorable, intelligent, and rambunctious, and we love him so!
11/05/2023
Jenn B.
So glad I decided to get our puppy from here. Everyone was nice and professional. They go above and beyond. And you can tell that the puppies are well taken care of. Our puppy smelled so good when she came home, I had to call and ask what shampoo they use. Lol.
11/04/2023
Greta G.
We got the sweetest most adorable baby boy about 6 months ago! He is thriving and loving his new home! Thank you so Much Charlotte Dog Club!
11/04/2023
Sandra S.
ANNABELLE is now one year old. She is really smart and very sweet. After having an aggressive older dog she is a delight; friendly and joyful. She is energetic and yet she loves to cuddle. The Club provided us with the perfect dog combination, a Havapoo.
Highly recommend the club and breed. The Club made this a great experience from the day we reserved to weeks of follow up when we received her.
11/03/2023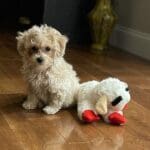 Christy B.
Charlotte Dog Club is a jewel. We found the most amazing addition to our family; a precious Bichapoo named Tulip, now known as Gabby. The staff there was amazing and the facility itself absolutely beautiful. Well worth the 2 hour drive from the upstate of SC.

Thanks Charlotte Dog Club fior completing our family!! Our hearts are full of love for our new fur baby!!
11/02/2023
Leslie M.
It was a great experience! Response time was quick and they were able to answer all my questions about the adoption process. The day we got her we got to spend time with her before finalizing everything. The information, meds,etc that were given to us on adoption day was very helpful! The follow up communication has been great as well. Would highly recommend if you are looking to get a new family member. Thank you so much!!!
11/02/2023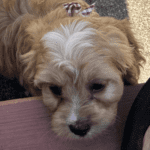 Jenny H.
We got our little Cavapoo in September and he is simply the best, sweet baby. We re-named him from O'Malley to Paddy. Thank you Charlotte Kennel. club for our sweet pup. You are awesome
10/31/2023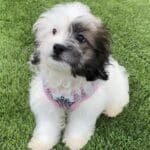 Patricia O.
I highly recommend Charlotte Dog Club - Zoe is the life of our family now and at first I was nervous about bring a puppy into my life at this stage. Everyone was so helpful and professional. Puppy Preschool is recommended for anyone who truly wants or needs the support when being a new puppy into your home. The support and the videos help understand the details needed to continue training once the little one is home.
1000+ Stars to you all... Thank you and Thank you for allowing Zoe to be a part of our family
10/31/2023
Jerry B.
Wonderful Adoption Experience with Wonderful People. We love our puppy poodle. He's. growing and very loveable and smart
10/31/2023
Ken
1st class facility and the staff is tremendous.
10/26/2023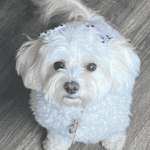 Nancy
We adopted a Pup from the Charlotte Dog's club and she has been an amazing addition to your family. She is now 2 years old, she was so easy to train and brings so much joy to our family. The staff has always been great - after we bought her home with us , if we had questions they would never hesitate to get back to us!
10/24/2023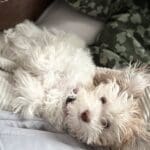 Vanessa W.
I absolutely love the Dog Club!!!❤️❤️ From the moment of selection until and my fur baby arrived at her new home the staff and my adoption was handled with care and support! My Bella has been nothing short of bringing joy into my family. I want to tha the Dog Club for giving me a very smart, playful and full of personality Havapoo!
10/23/2023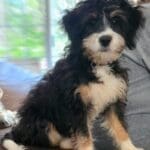 Mary R.
We picked up our beautiful mini bernedoodle in March 2023. Ever since that day, our Charlie, has been a joy. So happy!! Charlotte Dog Club made it so easy and answered questions. It was a perfect transition for our newest family member
10/23/2023
T
We had an awesome experience! As a first time puppy owner as an adult, I am so glad I chose CDG! The puppy care line staff and trainer Jaclyn were amazing! It was nice to have someone to call with questions if needed. My pup had an awesome first Vet visit! Thank you!
10/17/2023
Cathleen F.
I love Charlotte Dog Club. I have been searching for a "lap" dog for a few months now and stumbled on their website. So glad that I did. I now have Beau a Bichapoo. He is perfect! Active when I want him to be but he is content just laying on the couch with me watching movies. He is so smart and used the pee pads on day 2. He didn't even cry at night. He wanted to sleep in my dog carrier lol. He loves that little spot. Everyone at the CDC was so great from start to finish. They care so much about their puppies. I had a deposit on one dog and they called me and said he wasn't gaining weight very good and the vet recommended that he not be sold yet. So they let me move my deposit to another dog. This really impressed me. Then I got a call from them on the night of day two to see how he was doing and to make sure he was eating. He doesn't like water in his food so I did the mixture and left out the water and he ate the food. I highly recommend CDC for your next puppy. You will not be disappointed!
10/16/2023
Mandy
We bought a mini Australian shepherd from Charlotte dog club. He is now 8 mths old. We were told he would be 17-30 pounds and he's already passed the 32 pound mark. He's by far been the most difficult dog I've ever owned. We've had 2 trainers work with us. He's not an affectionate dog and he barks ALL day long. We are an active family but we can't keep up with him. Charlotte dog
Club was great to work with but I would not recommend this breed and wish I never would've spent almost $3000 on such a difficult non affectionate dog.
10/12/2023