WHAT OUR
Puppy Parents Say
Yahaira 1.
We're so in love with our new puppy. Customer service provided at the Charlotte dog club was superb. I was reassured I can always contact them if I have any questions or concerns. Thanks again !
Kari B.
Incredible experience! Super professional and we felt like we had more than we needed when we left. First time buying a puppy and I couldn't be more impressed!
nicole
Welcome home sadie!!! They have great service and an easy step by step process for adoption. Highly recommended ❤
jason b.
Great friendly and professional service! Very happy with our experience.
Maca T.
Excellent experience, from beginning to end. Thank you!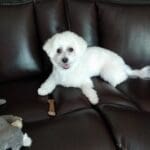 Lisa H.
I am so Happy with my Maltipoo. Daisy will be one on May 21st. Daisy is so healthy. She weighs 9.4 lbs. I so recommend this place.
Micah M.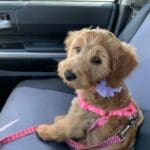 Wilfred P.
Couldn't be happier with Grace our mini Golden-doodle She just had her first haircut. Working with Charlotte Dog Club was a great way to add to our family.
Deora P.
Charlotte Dog Club has been great to work with! Full of information to help with our new puppy! Our puppy is adorable and has been well taking care of. Can't wait to watch out her grow!
zach j.