WHAT OUR
Puppy Parents Say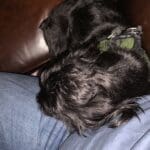 Rachel M.
I've had my Leo since 10/2020 and I've called him my "Handsome Boy" every since! He's super smart and everything I've ever wanted in this breed! Very fun loving and loyal❤️
Sue W.
They were very helpful in helping us get our new furbaby.
Kelly L.
My precious Tyson Lui is a Charlotte Dog Club puppy! Everything was wonderful from the first time I saw his little face online to picking him up at the most gorgeous and clean home-like facility. I was never rushed to make a decision and I was given ample time to make sure Tyson would fit into our family. The folks at Charlotte Dog Club were wonderful, accommodating and checked in on his well-being with me numerous times. They love their dogs and IT SHOWS! Perfect experience and I highly recommend! Thank you Charlotte Dog Club for my precious fur baby Tyson! We love him so much!
Kevin H.
We could not be happier with our new puppy. The entire process was great very easy, careing staff. Their facility was very nice and clean. We would recommend then to everyone.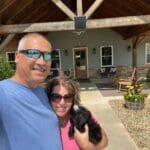 Johnnie W.
We got our precious Havapoo a couple weeks ago and she's absolutely adorable. Our local vet said her health checkup was as perfect as she looked! You know from the moment you drive onto this property that you're at the right place but when you step in and talk to the employees, you are completely satisfied that you chose Charlotte Dog Club.
Greater R.
From start to finish, a wonderful puppy adoption experience! The professionalism, thoroughness, preparation and communication has really impressed us! We are so excited to be bringing home our mini goldendoodle! 2 years later - I want to update that I am so thrilled I got my puppy from Charlotte Dog Club. She is PERFECT. She's 2.5 and I'm already wondering how I could ever be without this amazing dog. Great temperament, great health. Smart and snuggly. I even paid a Covid premium and she's worth every penny!
Ben O.
We could not be more pleased with the experience of getting this puppy. Charlotte Dog Club made the process easy, fun, and memorable. I wouldn't change a thing.
Kimberly J.
I feel confident purchasing from Charlotte Dog Club. Very professional. The facility truly cares about the breeds and the adoption.
Erika L.
I got my Frenchton from here and I would return for another doggie.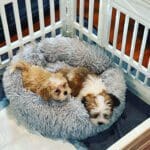 Lisa T.
Love, love, love my Shi-Poo puppy! He is a wonderful addition to our family. Very smart, easily potty trained, and so loving. Papi has been a blessing in my life.