WHAT OUR
Puppy Parents Say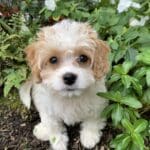 Kayton C.
We absolutely love our Cavachon! His name is Henry(now Romeo) and he has been such a blast! Charlotte Dog Club was absolutely amazing in helping us find the perfect pup!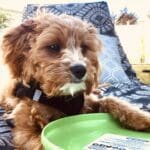 Vicki G.
I can't say enough about The Charlotte Dog Club. Everyone was so great. Our cavapoo Winston is 6 months old now. We got him at 2 months. Our vet is so impressed. He is a fun, loving pal. He sits, stays, comes, goes down, gives paw, high fives, and dances!!!! We love him so much and might get another one in the near future. You guys are the best!
Melissa F.
Very professional! Upfront information about puppies. Highly recommend!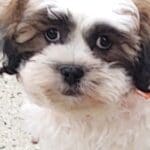 Holly H.
5 star!!! We love our Yogi.
Your area is beautiful - out in the country.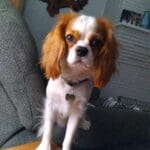 Greg M.
The process for adopting Chewy was fairly easy and straightforward. He came to me at 9 weeks as a healthy loving Cavalier. Now 10 months old he's full of energy and love. He's not timid but he lives other dogs and even cats.
Xiaoqin G.
Marge R.
Charlotte Dog Club was the best place ever to get my sweet baby. Their process made it so easy, everyone was as nice as they could be as well. I would highly recommend them! The have the best fur babies, hands down!!
Sunil I.
Edit: Our puppy turned 1 year old today. He is all grown up. Amazing experience for the first time dog owner. They answered all the questions patiently. Printed instructions are so well documented. People come from many states. We met family from SC and Georgia who drove all the way to CDC. I would recommend CDC even though it is a bit pricey but then quality comes at a cost. We love our new member to the family. Thank you CDC!
Denah W.
My experience was great. I really liked the club members checking in on us. I was so nervous my first few days and they answered all my questions. It really eased my transition.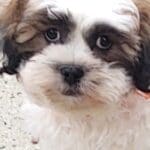 Holly H.
We love our little teddy bear, Yogi. He got acclimated immediately.
So glad we found him AND Charlotte Dog Club. What a class act!