WHAT OUR
Puppy Parents Say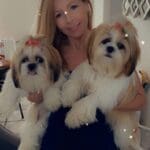 Tina R.
This is a follow up to show off my babies. First, Charlotte Dog Club is amazing!!! The staff is professional, friendly and able to answer any questions you may have. I picked up my babies at 10 weeks old and now they are almost 9 months. They are my world, precious, sweet and more beautiful everyday. I'm blessed to have them both. Thank you again Charlotte Dog Club!!!!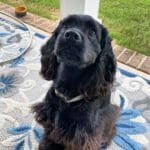 Allison R.
Our cocker spaniel Luna has quickly changed our lives for the better. Her brother ( a cavi) is her best friend and she has given us so much company during these months in quarantine. What a blessing Charlotte dog club has given us.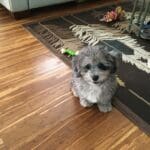 Pat C.
Charlotte Dog Club is the real deal. Throughout the whole process of adopting my beautiful Chiara they were most helpful. On 9/8/20 I picked up my girl at Newark airport. She flew in the cabin with the most delightful "nanny". Chiara is such a joy, she is the sweetest little girl and I am so thankful for her. CDC has made numerous calls to check on her which I find very comforting. I took her to my vet on 9/12 and she got a clean bill of health again cudo,s to CDC. I did a lot of research before going to CDC and they are by far the best.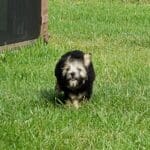 Jason M.
Are New addition Vinny (a.k.a. Harris) is great, he fits right in and never had a problem with the adjustment. Charlotte Dog Club was incredible from the very start, from the first call I felt very comfortable knowing I was going to get a great and healthy puppy, this is coming from someone who has been looking for my little one for 2 years. I am very happy and thankful that I found Charlotte Dog Club. They were the nicest people and so easy to work with, they sent me pictures and updated video when I asked with no problems. I had Vinny delivered to me and they kept me in the loop the whole way and when they said they were going to be at the house with my new addition they were right on the mark and again with keeping me informed the whole time like promised, I could not ask for anything more. I have received follow up calls and texts to make sure everything was going good with Vinny and if there were any questions that I had, which is incredible because Charlotte Dog Club really does care about the fur babies and there new owners and to me that means a ton. I would absolutely adopt from them again. I would like to thank all that works there and I am sure I will be talking with you soon.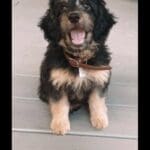 The G.
We are so thankful for our new puppy! Rocky (formerly Falcon) is absolutely a joy! He's the best little goldendoodle in the world! Thank you for adding this wonderful pup to our family!
Paula B.
They were very helpful and professional. We could not be more in love with our precious little Jax. Our follow-up calls are so appreciated, as well!! Would highly recommend for anyone looking for a new puppy.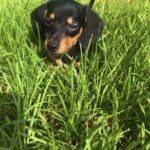 T'Keyah A.
LOVE my new addition! The workers at the Charlotte Dog Club are super nice and I appreciate them calling to check up. They really helped me get adjusted fast. No Regrets!
Penne H.
We had a wonderful experience adopting from Charlotte Dog Club. They were so easy to work with. We will definitely adopt from them again. Our little Ryder is the sweetest dog ever!!!
Morgan M.
We looked everywhere to find a place we felt cared about the dogs we wanted to adopt as much as we did... Charlotte Dog Club was the place! From start to finish, there were people available or quick to respond to all of our questions! (And believe me, I had a TON!) We put a deposit on one dog, and when we arrived, we decided to go home with two! We had a few we wanted to meet in addition to our saved dog, Aislynn saw our puppy's personality, along with our family dynamic and recommended one out of the three... Let me say, she was SPOT on! He complimented our Aura (fifi) and our family! Oslo (airbud) and Aura (fifi) are the best of friends, even though they are different breeds and sizes. I can't imagine if we had only gone home with one! I am so very thankful with how smooth the whole process was and how much information and supplies we were given! This was THE best experience! It's nice to know our dogs were well loved before we got them because they definitely feel like they were meant for us and our family! I love Charlotte Dog Club and have told everyone I know! This is the place to get your next family member! Be ready to fall in LOVE!!
Michael R.
We had a wonderful experience with the Charlotte Dog Club! They were very helpful and professional and we adore our puppy Luna! She was already doing so well on potty training when we brought her home at 8 weeks and slept in a Crate for 5 hours straight by the second night! We highly recommend TCDC and would use them again!