WHAT OUR
Puppy Parents Say
Jackie R.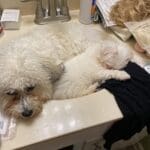 Pamela F.
I just got my second puppy they are very health and taken care of. My fur babies are the best.
MJ A.
I cannot express how pleased and happy I am with both of my dogs from Charlotte Dog club. The breeders are regular people who give their all to these puppies. You can tell how loved and cared for they are. Everything is well organized and the directors go out of their way to make sure you get a healthy, quality, puppy. You go home with detailed care instructions and the director even calls and checks on you often in the first two weeks or so.Our veterinarian has been very impressed with the health and physical structure of my dogs as well.To me, the loving care and quality of these dogs (my best friends) is worth every cent.
Chad H.
Very professional! Felt comfortable from the first contact through pick up. Staff is awesome. Would highly recommend.
Maria R.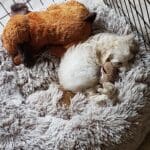 Clarissa M.
Had an amazing Experience picking up our little fur baby! The environment was just right for a meet and greet with some play time. Thank you Charlotte Dog Club We are beyond happy and feel very blessed. Jaina is so loved and spoiled.
Eileen R.
Clarissa M.
Very welcoming with an active team. Love the 24 hour helpline. Very pleased with our new addition to our family.
DAMODAR K.
Very broad variety of breeds available. Very convenient and easy process to add 4 legged member to your family.
Alice W.
Very accommodating to my crazy life. I have wanted a puppy for years since we lost our ShihTzu to Cushing's. CDC was very helpful in helping with feeding and their training videos are informative. Somehow some the the puppy care items didn't make it into our bag, but they have promised to send those to us.