WHAT OUR
Puppy Parents Say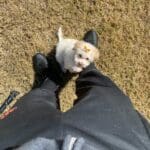 Shawn C.
Wow what can I say the process was easy and they answered all questions that we had, we purchased our little baby and I was a little nervous about going to get her but she is the sweetest thing and is so healthy and just the best addition to our family, we already have a yorkie and he loves his little sister already
Susan H.
We did a tremendous amount of research before deciding on Charlotte Dog Club for our new puppy. We were very impressed with their attentiveness to the animals and the health and well-being of our new addition. Our new Teddy Bear puppy checked out so very well at our vet when we took her in two days after we got her home. Her physical exam was excellent, as was her stool sample. This puppy is more than we could have hoped for and has been an absolute joy for us all. I would highly recommend Charlotte Dog Club for anyone looking for a puppy.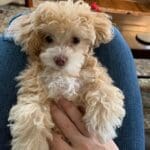 Angie E.
It was such a pleasure working with Charlotte Dog Club on the purchase of our sweet pet! We love their detailed website, their professionalism, their after-care package that is sent home, the text messages and phone calls to make the transition for our puppy a smooth one, and their obvious care for the pets! We would highly recommend using them.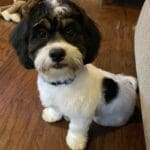 Denise W.
I was looking for a new baby to bring home and was so happy I chose Charlotte Dog Club. The care they take for the pups and the professionalism was great! It was a wonderful experience working with the team and I would certainly recommend CDC for anyone looking to adopt a pup. I'm in love with my little "Ayo". Sweet boy!
John G.
We lost our Yorkie Macee on August 18. We were devastated. We started looking online and found Charlotte Dog Club.After reading the reviews ,we decided to go take a look. We had them bring out a Maltese his name was Everett , immediately we knew he was the one. Our vet stated how healthy he was. We highly recommend Charlotte Dog Club. Our Veterinarian reported he is very healthy.She stated she sees dogs from Charlotte Dog Club and said WHAT A GOOD REPUTATION They have. We are very pleased with C.D.C. and highly recommend them to anyone looking for a new fur baby!
Kim G.
We adopted a Maltese named Everett. He is smart,funny and house trained at 4monthes. The vet said he is very happy and healthy. We told her that we adopted him from Charlotte Dog Club and she said I see many healthy dogs from them. We now can't imagine life without him! THANK YOU C.D.C.
Kimberly G.
We adopted a sweet little Maltese named Everett. We knew when they brought him out to meet us, he was the one .He is loving,smart and house trained at 4 months. The vet fell in love and stated he is very happy and healthy! We highly recommend Charlotte Dog Club! Thank you C.D.C.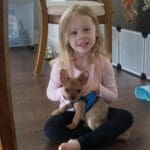 Lindsay H.
Charlotte Dog Club exceeded our expectations in every way. Everyone has been so friendly, helpful, and responsive as we've transitioned with our newest family member. They really set us up for success with EVERYTHING we needed to get started on the right paw. Our sweet puppy transitioned seamlessly into our home and our family, thanks to the preparation and advice from the Charlotte Dog Club. I highly recommend this organization. They are extremely professional, and you can tell they are passionate about what they do. Thank you Charlotte Dog Club for helping us complete our family, and for being there every step of the way to make it a positive experience for us and our puppy.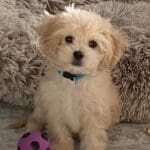 Jo B.
After some extensive research we chose to adopt our cavachon from the Charlotte Dog Club and we are so glad we did! They were very professional and knowledgeable. I felt 100% comfortable with the adoption from beginning to end. The pet nanny, Shannon, was absolutely wonderful! She brought him to us by air and it all went flawlessly. She kept up I formed every leg of the trip by text. Our new family member "Spencer" is very happy in healthy and we highly recommend the Charlotte Dog Club!
Emily B.
Our family had such an amazing experience with the Charlotte Dog Club! The online process is quick and easy...the staff is always available to answer questions both prior to, during, and after Adoption. We had a wonderful experience in picking up our sweet little fur baby...the staff went out of their way to help surprise our daughter who has been asking for a puppy for years! Our little guy is just the happiest and sweetest puppy we have ever owned ❤️We could not be more pleased with his temperament and health upon pick up. Our Vet was extremely impressed with all the take home measures the Charlotte Dog Club provided us as well. We would definitely recommend the Charlotte Dog Club to everyone!