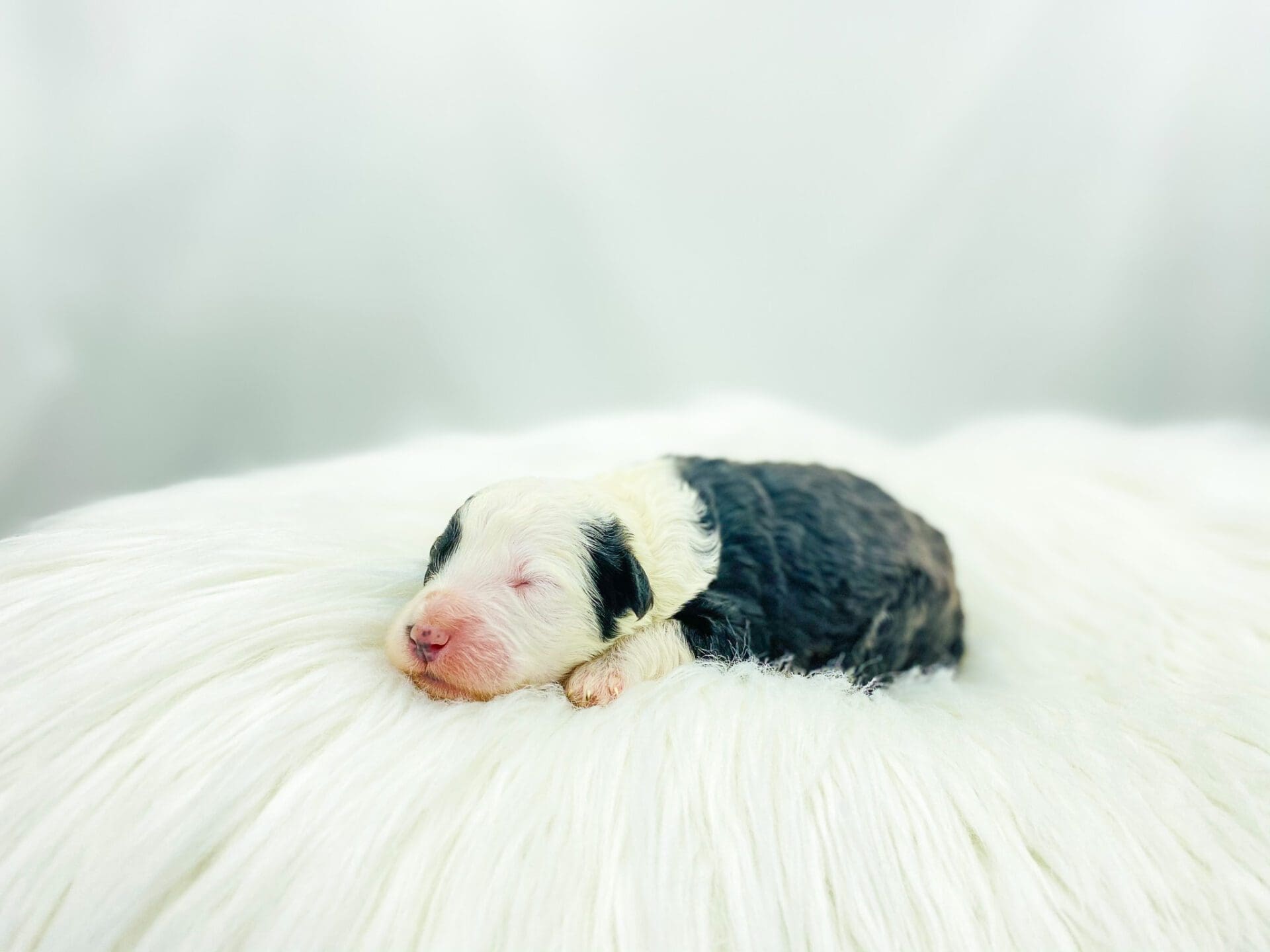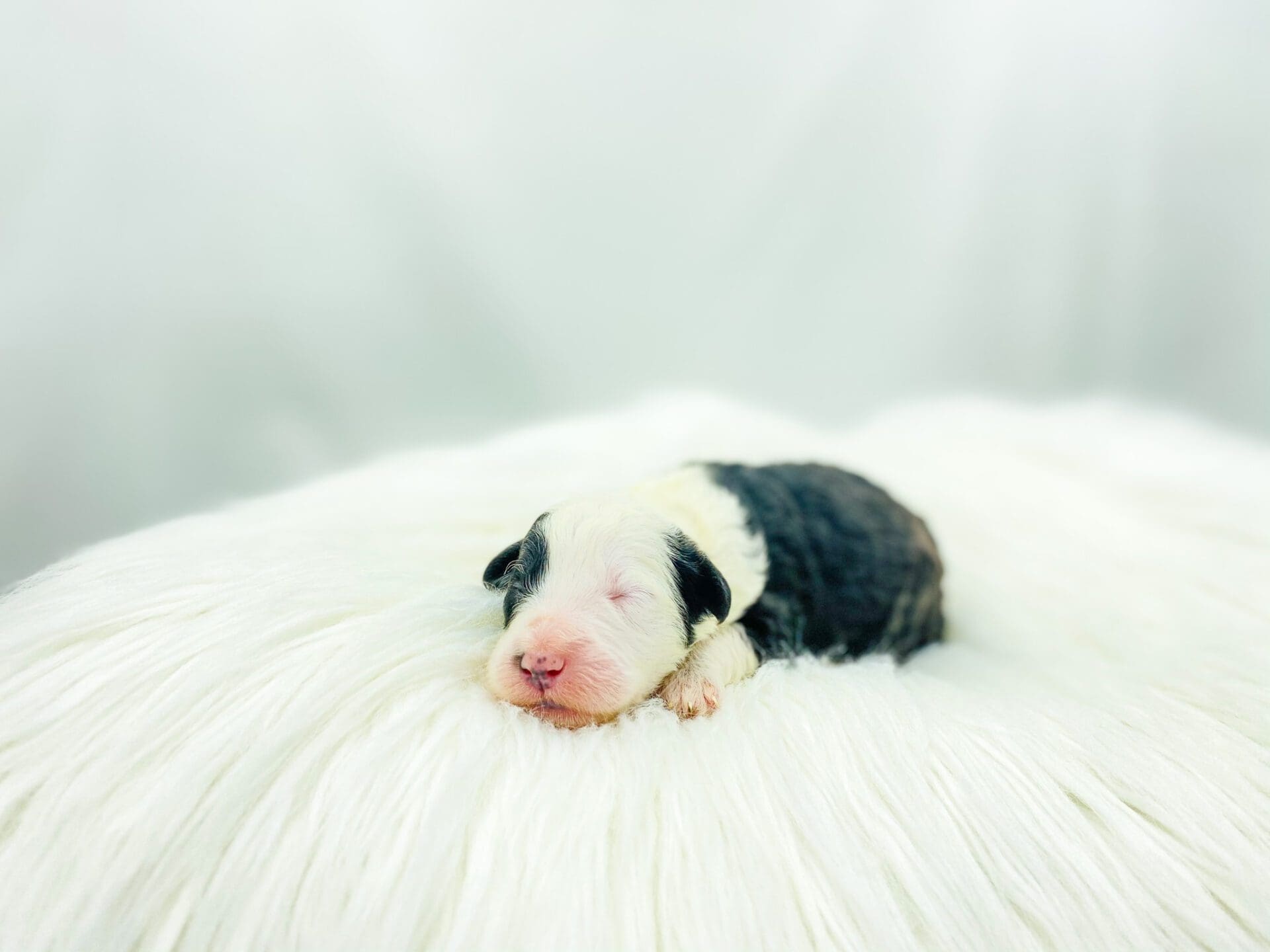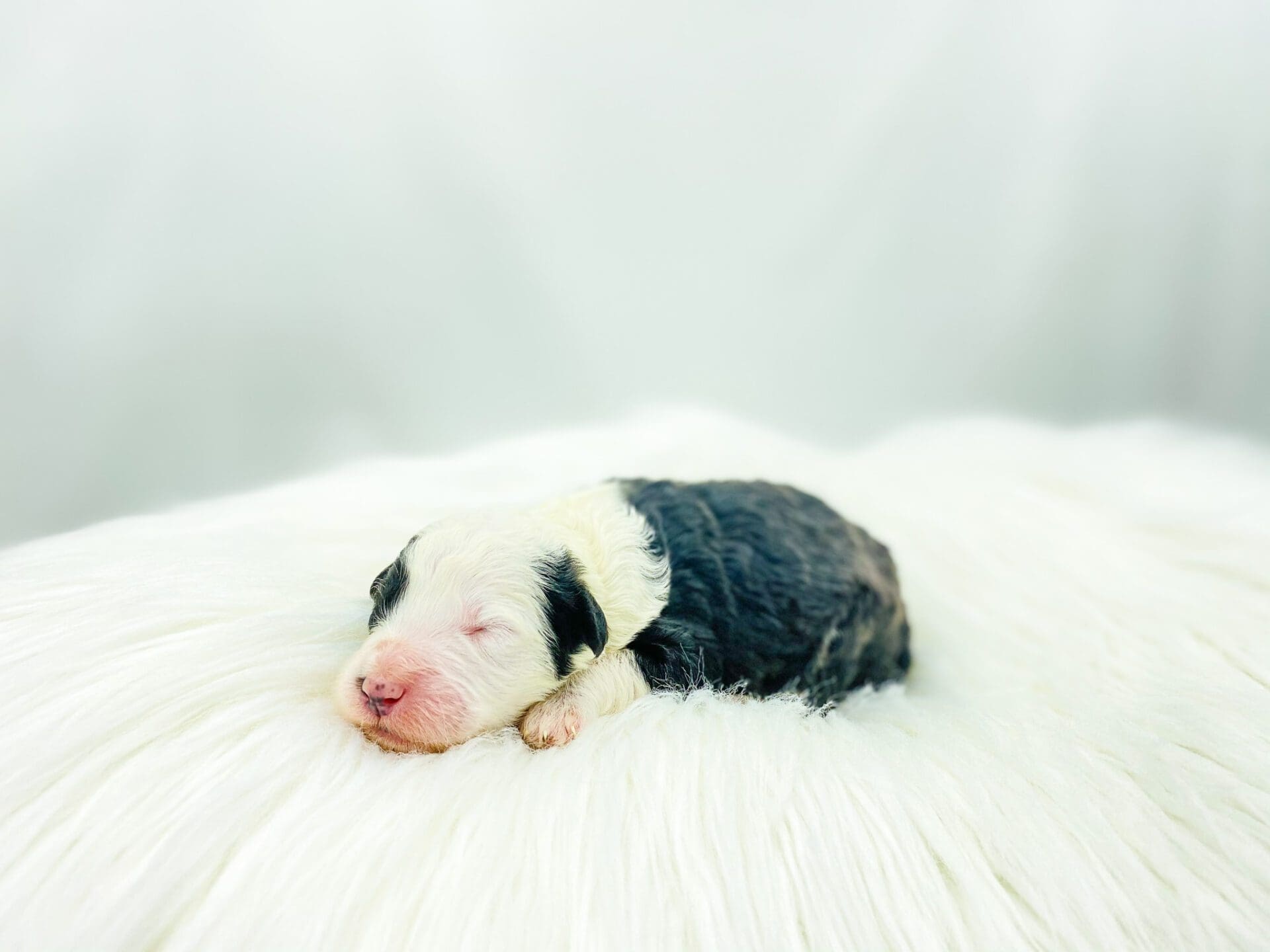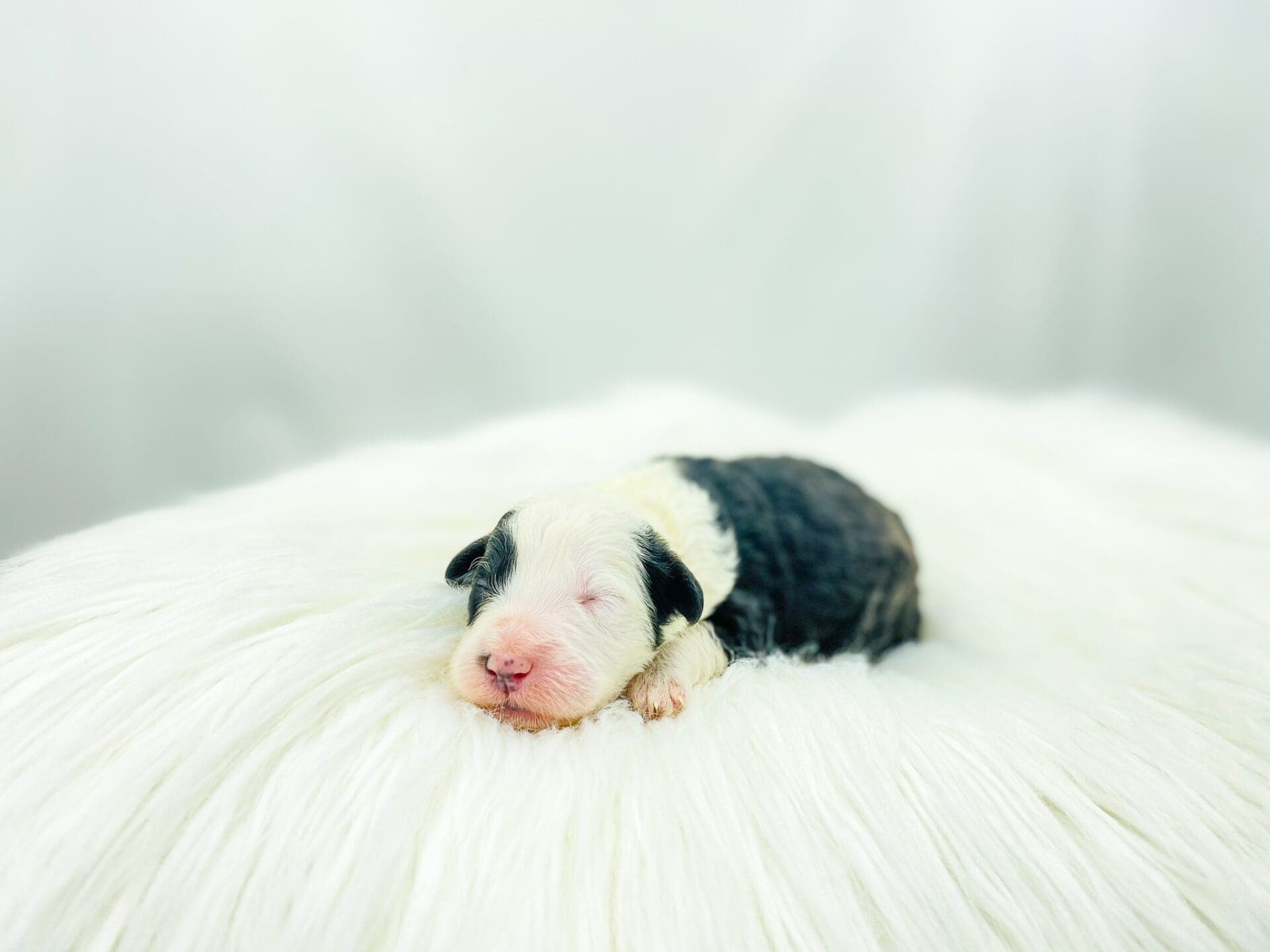 I am just a tiny baby and would love to join your family soon! Of course, you can't see how cute and curly I will be when I get older, so the Dog Club will send updated photos when I am about 6 to 7 weeks old, if you choose to adopt me. Infant puppy deposits are refundable or transferrable. 
THIS PUPPY IS STILL AVAILABLE. CLICK TO START ADOPTION PROCESS.
Ashley's Information
Old English Sheepdog X Mini Poodle
Gender:

Female

Birth Date:

10/27/2022 (5 weeks)

Color:

Black and White

Availability:

Available 12/29/2022
Est Adult Weight:

25-35lbs

Vaccinations:

Current on all vaccines
Vaccinations:
Vaccinations begin at 2 weeks of birth.
List of Inspection Points:

Ears
Mouth
Respiratory
Skin and coat

Eyes
Teeth
Cardiovascular
Gastrointestinal

Temperament
Gums
Musculoskeletal
Urogenital
Mini Sheepadoodles are a cross between an Old English Sheepdog and a Miniature Poodle. They're gentle, loving and outgoing dogs that have earned a reputation for being great family pets. Mini Sheepadoodles don't shed a lot, which makes them a candidate for those with an allergy to dogs.
Temperament:

Mini Sheepadoodle have balanced personalities, which make them a big hit with families. They're affectionate dogs that don't take long to become attached to their owners. These sweet dogs are usually gentle and patient with children, hence their popularity with families. Mini Sheepadoodles, like Sheepadoodles, are social dogs that like to interact with other canines. They generally do well with other pets – too.

Adult Height:

16-22" inches

Life Expectancy:

12-15 years
Mother: Old English Sheepdog Color: Gray & White Weight: 55lbs
Father: Mini Poodle Color: Merle  Weight: 12lbs
Setting Up Your Home For Your New Puppy
How-to Adopt or Reserve Your Puppy