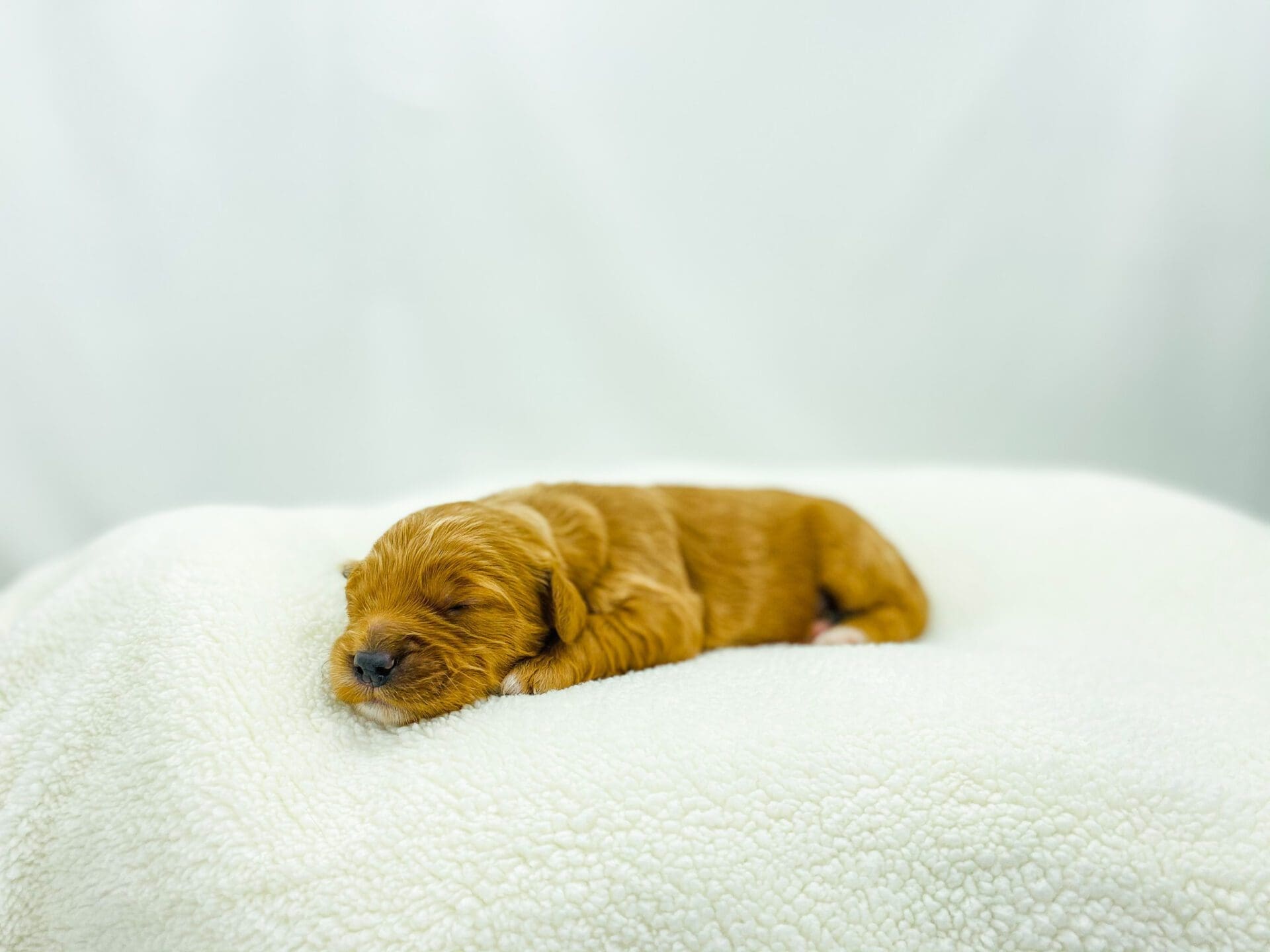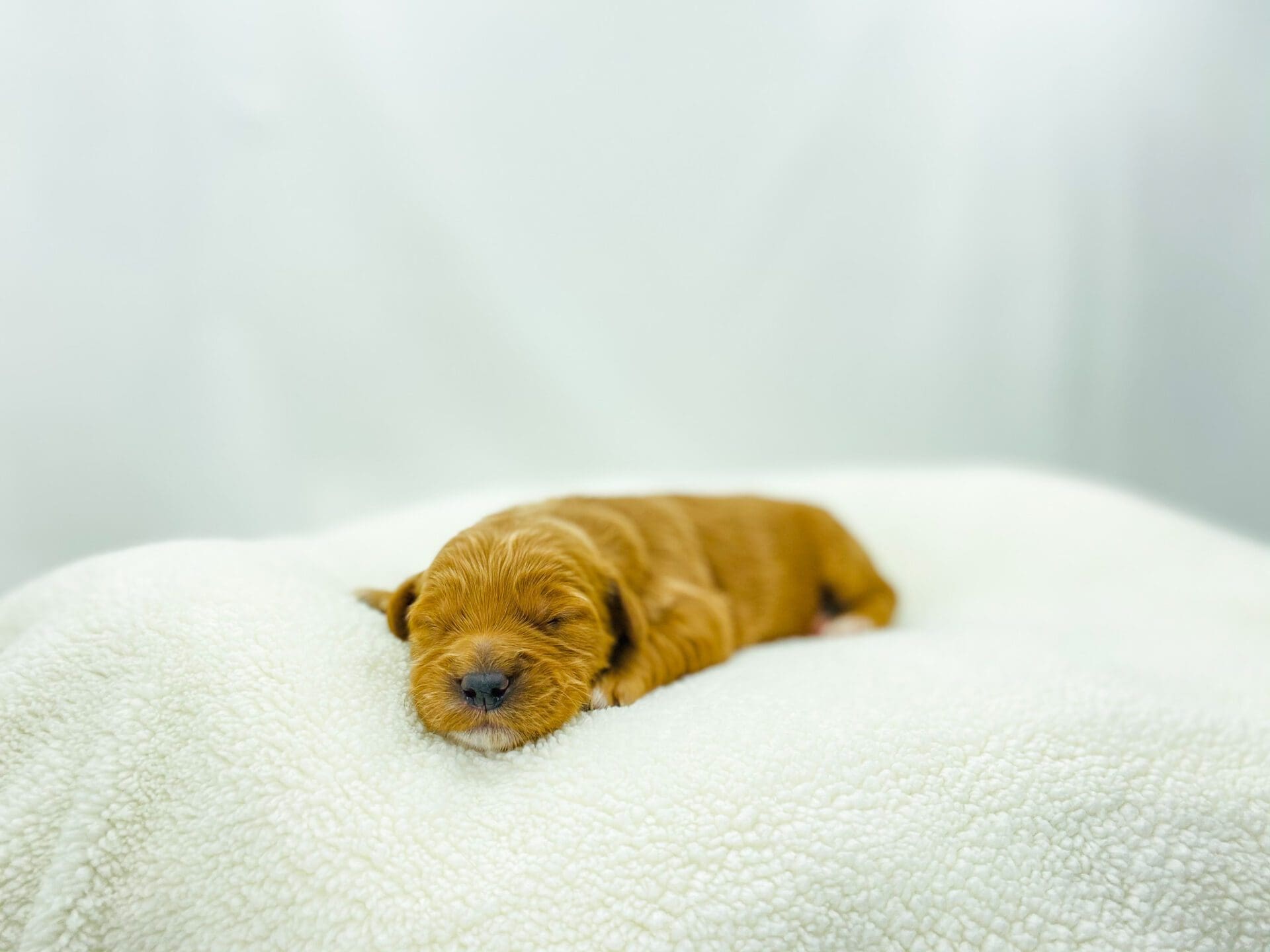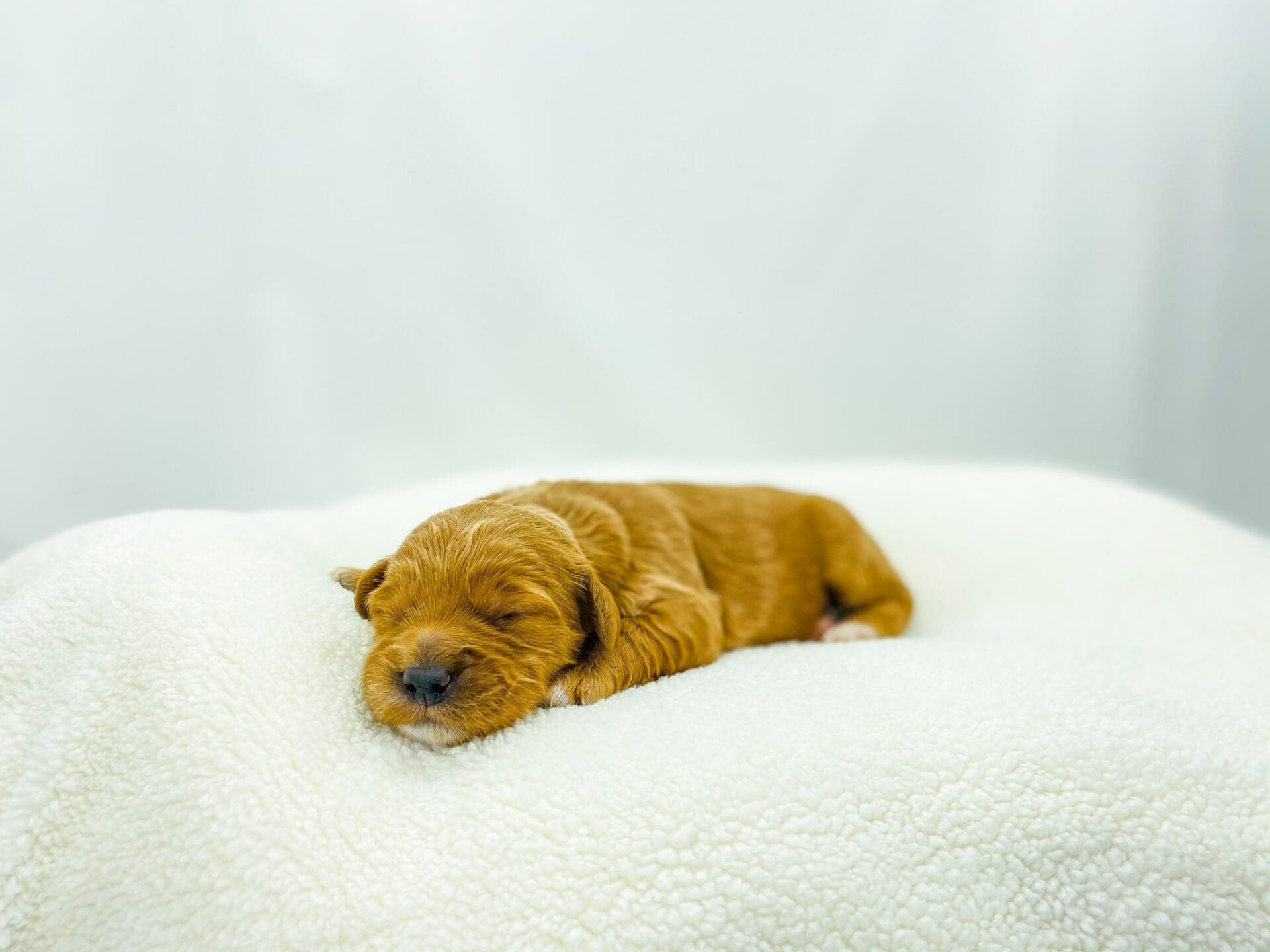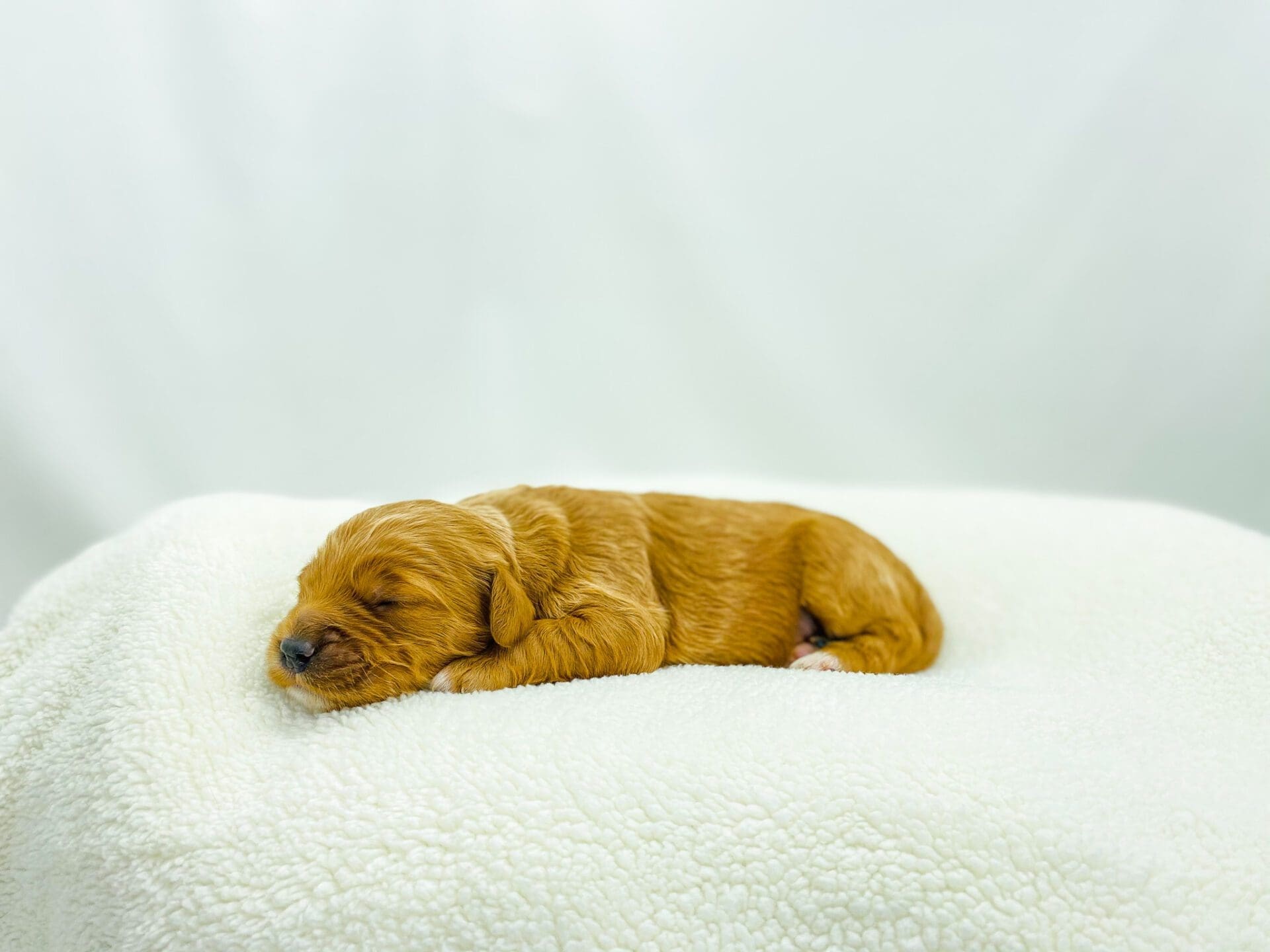 I am just a tiny baby and would love to join your family soon! Of course, you can't see how cute and curly I will be when I get older, so the Dog Club will send updated photos when I am about 6 to 7 weeks old, if you choose to adopt me. Infant puppy deposits are refundable or transferrable. 
THIS PUPPY IS STILL AVAILABLE. CLICK TO START ADOPTION PROCESS.
Alana's Information
Golden Retriever X Mini Poodle
Gender:

Female

Birth Date:

11/8/2022 (3 weeks)

Color:

Apricot and White

Availability:

Available 1/12/2023
Est Adult Weight:

25-35lbs

Vaccinations:

Current on all vaccines
Vaccinations:
Vaccinations begin at 2 weeks of birth.
List of Inspection Points:

Ears
Mouth
Respiratory
Skin and coat

Eyes
Teeth
Cardiovascular
Gastrointestinal

Temperament
Gums
Musculoskeletal
Urogenital
The Mini Goldendoodles are a highly affectionate crossbreed known for their intelligence and loyalty to their humans. Active and playful, doodles fit in well with families and are great for first-time dog owners. Goldendoodles get their gentle nature from their golden retriever side, making them a wonderful option for families with young children. They're naturally inclined to be careful with infants and toddlers, and will be patient companions for children as they grow up. They're also incredibly trainable, thanks to the big brains they inherit from both parents. Both poodles and golden retrievers score in the top five of the 150 smartest dog breeds, according to the Goldendoodle Association of North America. So while playful, these pups are obedient with the proper training.  Discover more about our Mini Goldendoodle puppies for sale below.
Mother: Golden Retriever Color: Golden Weight: 65lbs
Father: Mini Poodle Color: Red Weight: 13lbs
Setting Up Your Home For Your New Puppy
How-to Adopt or Reserve Your Puppy