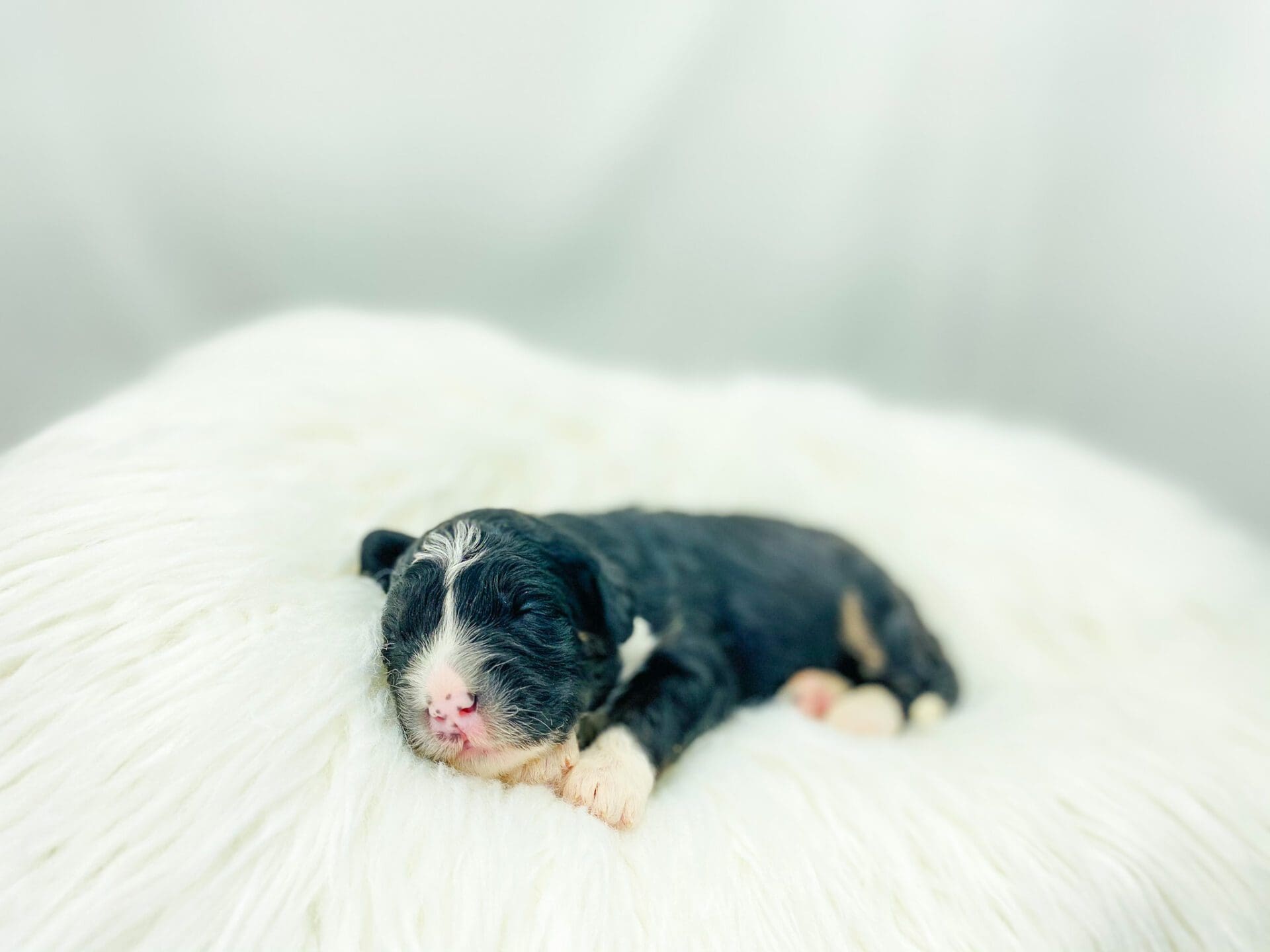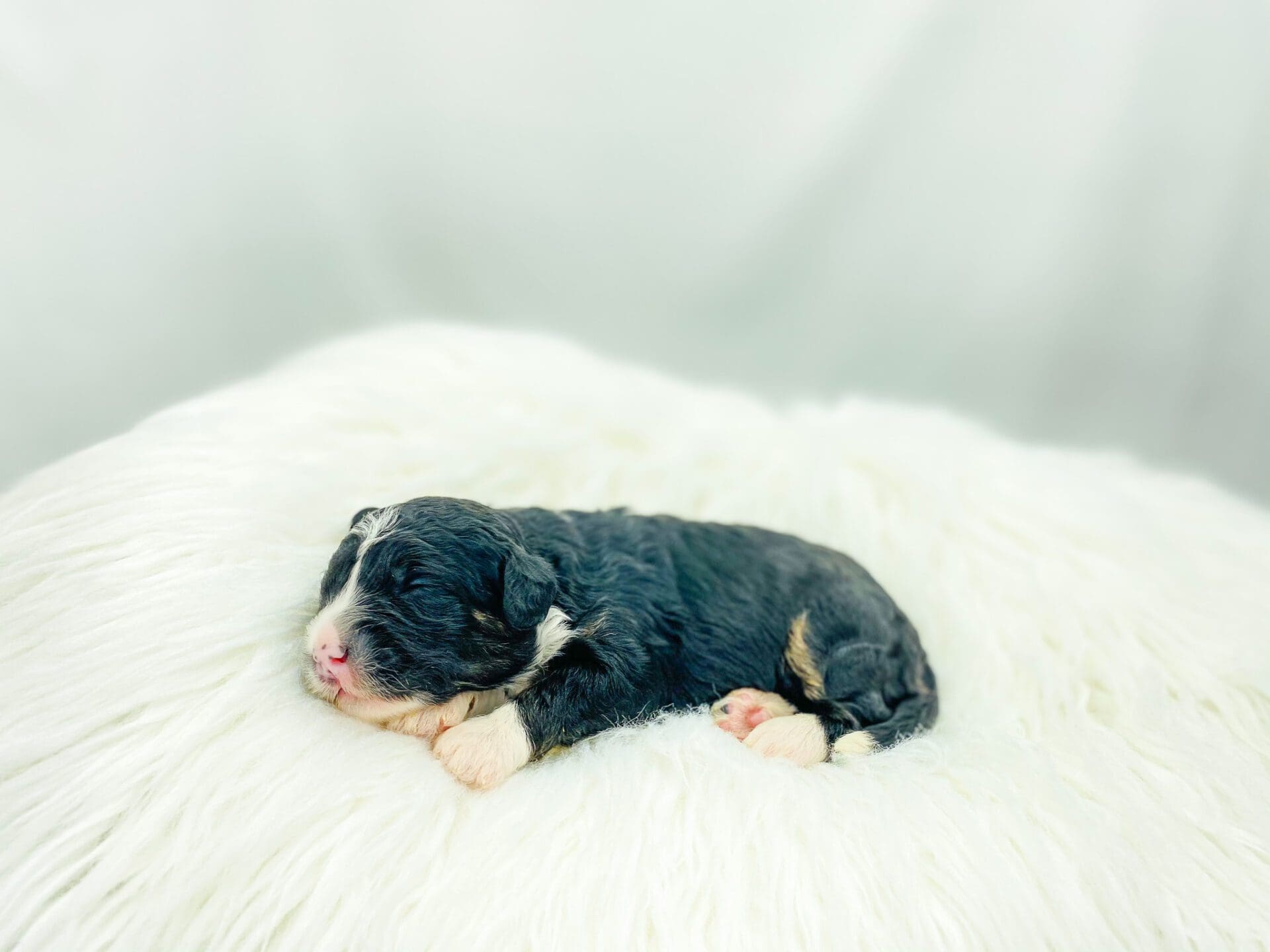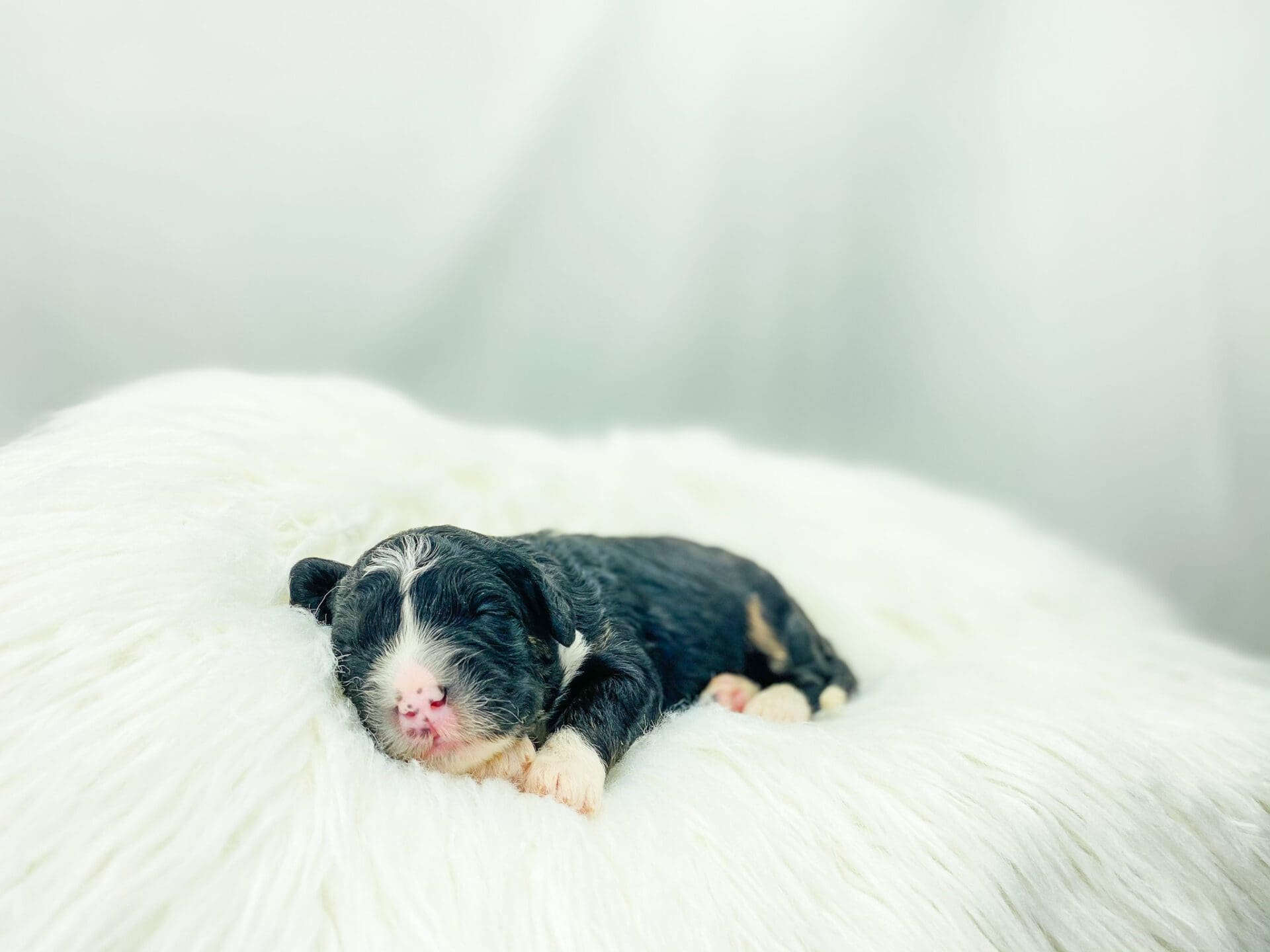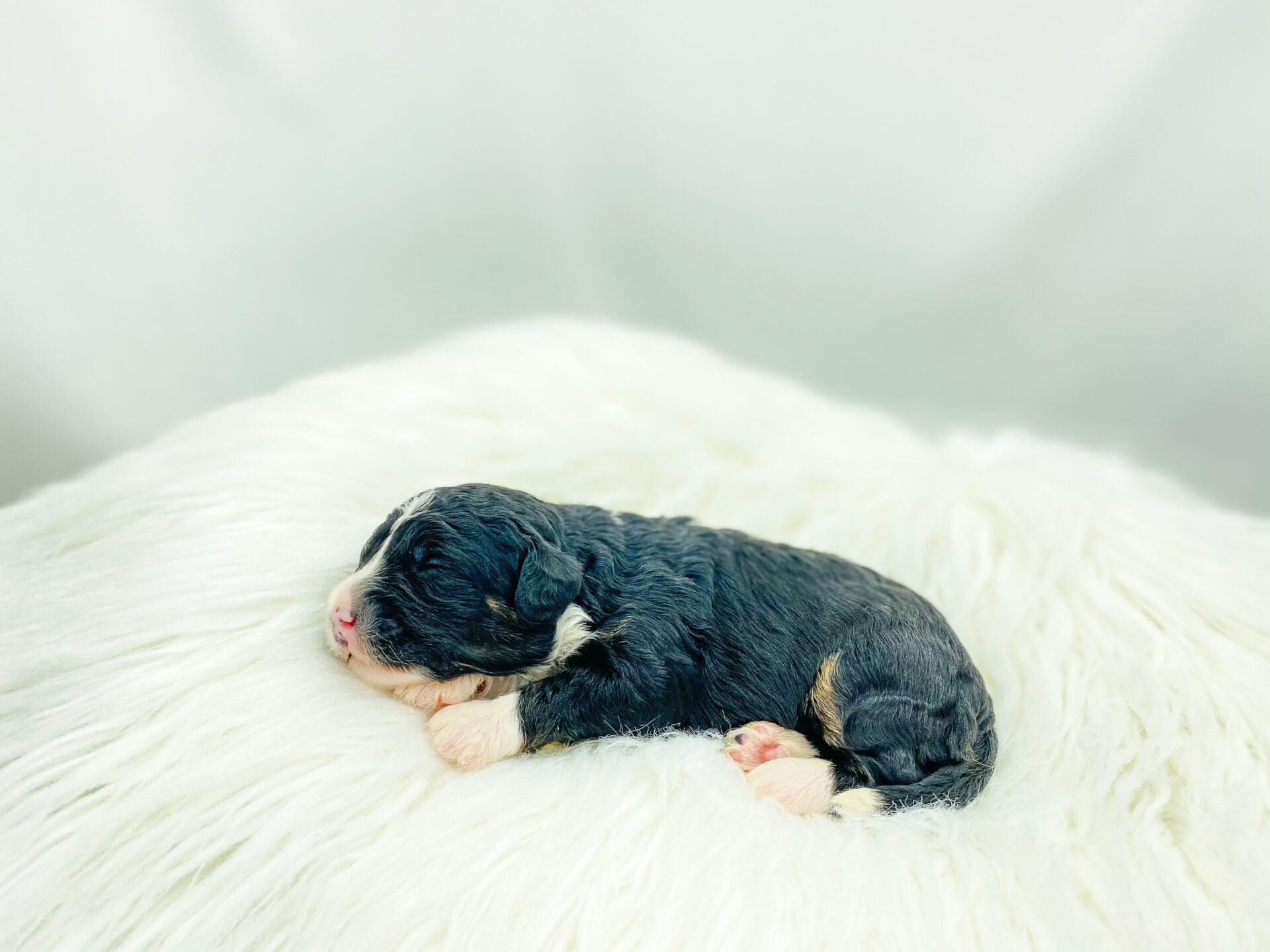 I am just a tiny baby and would love to join your family soon! Of course, you can't see how cute and curly I will be when I get older, so the Dog Club will send updated photos when I am about 6 to 7 weeks old, if you choose to adopt me. Infant puppy deposits are refundable or transferrable.
Adopt Now!
Kendra's Information
Bernese Mountain Dog X Mini Poodle
Gender:

Female

Birth Date:

1/1/2023 (4 weeks)

Color:

Black and White

Availability:

Available 3/2/2023
Est Adult Weight:

35-50lbs

Vaccinations:

Current on all vaccines
Vaccinations:
[1] Dewormer - Pyrantel for 1 day: 01/15/2023
[1] Safeguard (fenbendazole) for 5 days: 01/29/2023
List of Inspection Points:

Ears
Mouth
Respiratory
Skin and coat

Eyes
Teeth
Cardiovascular
Gastrointestinal

Temperament
Gums
Musculoskeletal
Urogenital
The Miniature Bernedoodle is a cross between the Miniature Poodle which originates in France and the Bernese Mountain Dog which has its origins in Switzerland. Many people desire a Bernedoodle, simply because they saw on and was captivated by its cuteness and sweet personality. After falling in love with the looks they find out about health, intelligence, etc. But the undeniable fact is that many Bernedoodles are beautiful dogs. They are goofy, charming dogs who love to play outdoors just as much as they love to cuddle up on the couch. They're the perfect family dog and have a special fondness for children. Plus, they inherit a nearly hypoallergenic coat from their poodle parent. . Discover more about our available Mini Bernedoodle puppies for available below.
Temperament:

Kind, gentle, friendly, intelligent, active, agile

Adult Height:

10 - 20 inches

Life Expectancy:

11 - 14 years
Mother: Bernese Mountain Dog Color: Tri Weight: 70lbs
Father: Mini Poodle Color: Merle Weight: 15lbs
Setting Up Your Home For Your New Puppy
How-to Adopt or Reserve Your Puppy